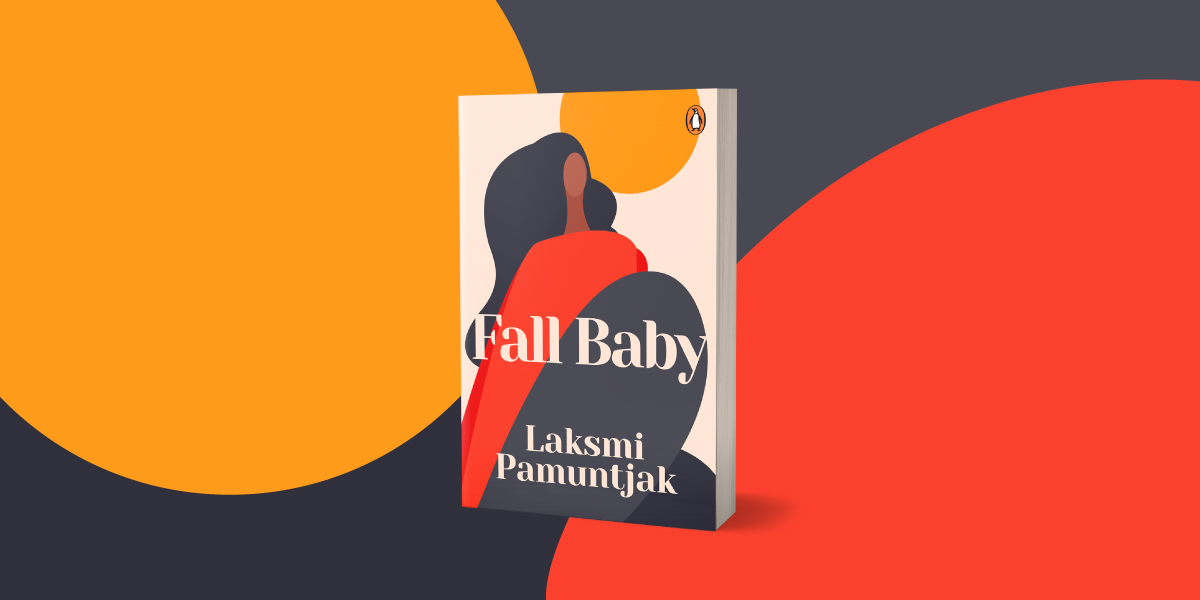 Singapore, 17 August 2020: Penguin Random House SEA (PRH SEA), one of the leading publishing houses in the region, is excited to announce that its publication Fall Baby by Laksmi Pamuntjak has been awarded the Best Literary Work at the Singapore Book Awards 2020. The award was announced at a live online event hosted on Thursday, August 13, by the Singapore Book Publishers Association and was accepted by Nora Nazerene Abu Bakar, Associate Publisher, Penguin Random House SEA.
Fall Baby was published in 2019 by PRH SEA and became a bestseller in the SEA market. It is a work of fiction by award winning, best-selling and multi-lingual Indonesian author, Laksmi Pamunjtak. This is her first English language novel.
Commenting on receiving the award, Associate Publisher Nora says, 'It is a huge honour to win this prestigious award and to be in consideration with such great written works, especially since we are a young publishing house, having started publishing in May 2019. Since we launched in SEA, we are always on the look out to showcase different voices from the region and we are proud to have published Fall Baby, which comes from a country that is dominated by books in the native language. With this, we were able to highlight the importance of crossing borders and transcending boundaries, just to bring good literature to the forefront. We thank the Singapore Book Publishers Association not only for honouring us with this award but also for having organised the fabulous online event. In these times of social distancing, they did a wonderful job to get the books and publishing industry together to celebrate good literature from across the region.'
Laksmi Pamuntjak, author of the award winning book, says, 'It was around 3.40 p.m. in Jakarta, and it was pouring. I just got into the car, thinking it might be a thunderstorm, when I saw these WhatsApp messages congratulating me. They were from my agent in India, my Indonesian editor, my editor in Singapore, a friend in Berlin. My first reaction: NO WAY, followed by shocked silence. Then my agent called me and it all started to sink in. I always thought of Fall Baby as the sort of novel that doesn't win prizes. But, it's a story I've always needed to tell, and it is this deep emotional attachment, this urgency, that I feel Nora Abu Bakar—my editor at Penguin Random House SEA—has always understood. She believes in this book, and it is important for me to know this. I'm certain that is why working with her on this book has always been easy and enjoyable. We both want the best for the book, we trust one another.'
About Penguin Random House SEA
Penguin Random House SEA was established in 2018 to discover and publish local and international voices across English-language adult and children's fiction and nonfiction formats for Singapore and Malaysia, Thailand, the Philippines, Indonesia, Vietnam, Cambodia, Laos, Brunei, and Myanmar. As part of Penguin Random House, the world's largest trade book publisher, the newly established company is also dedicated to its mission of nourishing a universal passion for reading by connecting authors and their writing with readers. Headquartered in Singapore, Penguin Random House SEA will bring the spotlight on local authors from the region and simultaneously open the Southeast Asian market to diverse international titles. In its first year of operations, the publishing house is bringing stories from across the region and publishing authors such as children's writer Eva Wong from Singapore, Malaysian novelist Tunku Halim, award winning author and journalist from Philippines Criselda Yabes, Indonesian poet, essayist, and award-winning novelist and food writer Lakshmi Pamuntjak and author and journalist Akshita Nanda from Singapore, to name a few.
MEDIA CONTACT –
Pallavi Narayan  | pnarayan@penguinrandomhouse.sg | +91 97118 64445